"I am Paolo Barretta and too many times I have no idea who I am." – that's how our new featured artist describes himself.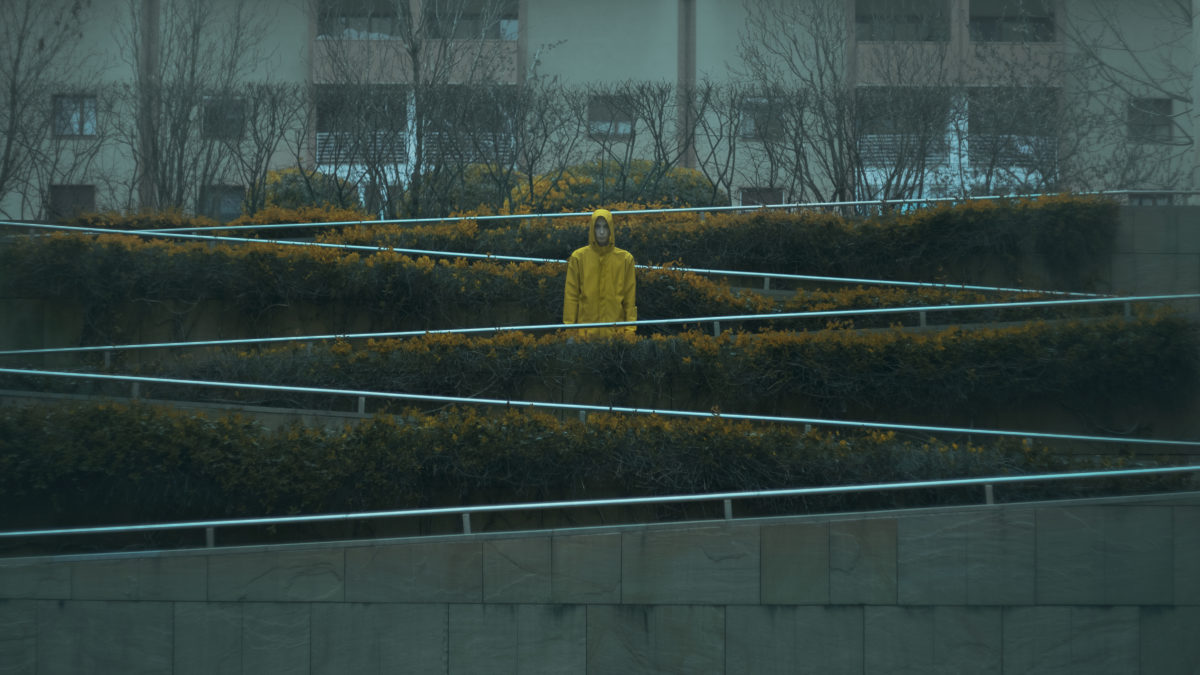 Paolo started taking pictures when he was very young, and he immediately felt he had a unique way of seeing the world.
He began his studies in photography when he was in high school, starting with analog photography. After changing cities, he graduated in photography, post production, and communication, then he started working between Milan and Rome. But life already had its plans for Paolo –  that's how he became one of the ten contestants in Sky Arts Master of Photography 2018.
Currently Paolo is working as a photographer and is still looking for himself through the shade of life.
Five Questions to Paolo Barretta
How would you describe your photography to someone who has never seen it?
Solitude, a sense of melancholy, and restlessness. My pictures aim to say that the solitude in this world is something not to be ashamed of. For everything that we're experiencing, there's something more on our path as human beings, and we are what we are. But sometimes I also talk of the hope. The hope to find that home we are looking for, the home to be safe in.
What makes a great photograph?
Definitely representing the situation in the way you want. When you're working with someone, or just doing it for yourself, you always have to focus on what the final result will look like. This is not always easy, but if you know exactly what you want, you will always find a way. I think it's more difficult to understand this than realize your own concept.
Do you know what you want? Too many times, I don't.
What's your main source of inspiration when you're behind the camera?
I try to be coherent with myself. I've been inspired by music and movies since I was a little kid, but especially by music. We have to make a difference, we have to understand 'why' I am behind the camera. Many times–almost most of the times in the last period–I stay behind the camera for work, and I am very grateful to have this opportunity. But other times… well other times it's totally different. Other times it's like a need, a deep need from the bottom of my chest, calling and telling me to take a picture, no matter what.
I don't know exactly how to describe it, but it's a very strong feeling growing inside me, and in those moments I know so hard that I was born to create art. I think I let it inspire me more than anything else.
How is the photography industry changing in the digital era?
Well, it's not changing. It's disappearing. Or at least, in the way we all know it. I think we all should care just a bit more about ourselves, about our little details, about the world around us, and our history. We should find the time to understand who we really want to be in life.
Instagram, social media, fake society, dreams. All of this, yes, all of this is very hard to manage. We are constantly under pressure by too much information that hurts us. We want to show other people what we do, the way we do it, we want to be pretty, perfect, and accomplished. Happy, special. I think that the photography industry is becoming everything. And I believe so hard that we should close our eyes for a second without scrolling a display. Just close the eyes and care more about what we see with our heart. Maybe this is what's really disappearing.
Have you heard of Blockchain and if so, what are your views on it?
Honestly, I have never heard about Blockchain technology. That's why I'm really interested in it.
You can find Paolo Barretta's work on Instagram.