Noémi Ottilia Szabo describes herself as a curious girl with a passion for photography.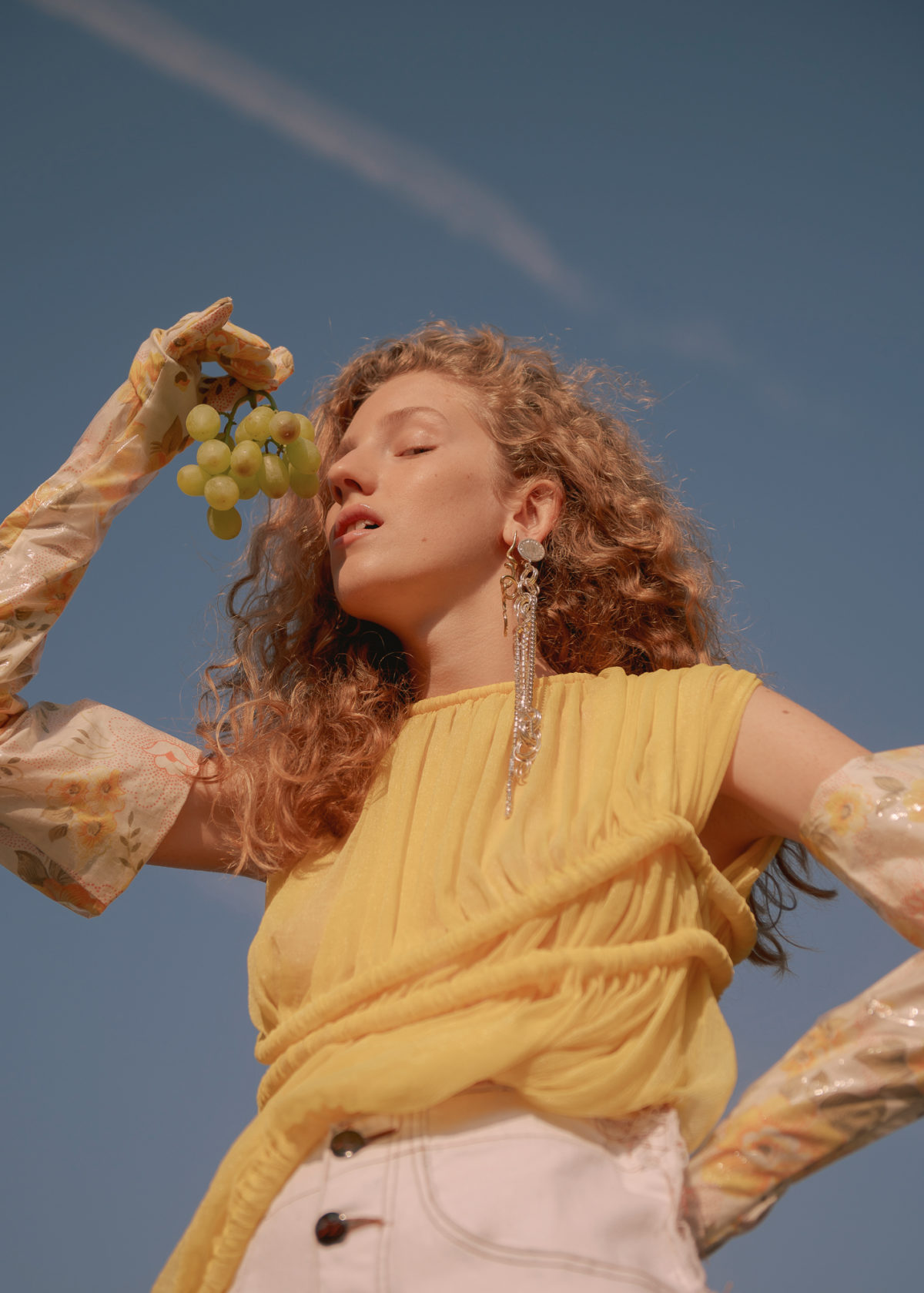 With a few photographers running in her family, Noémi is following their creative path. Her visual journey took a new course 2 years ago, when she met a wonderful friend and stylist. With her support, Noémi's photography got deeper into the world of fashion photography. She still doesn't know exactly where she's heading, but she's looking forward to the future.
Five Questions to Noémi Ottilia Szabo
How would you describe your photography to someone who has never seen it?
Beautiful pictures with some strangeness in proportion.
What makes a great photograph?
A great photograph has something memorable. It's great if you need to look at it twice or if you still remember it after that. Especially in our digital age with tons of amazing work out there.
What's your main source of inspiration when you're behind the camera?
My model, the light, the location I'm shooting in. It's different on every shoot. Sometimes it's a reflection I see or an expression my model makes. But it can be also the amazing styling I get through the fantastic stylists I'm working with.
How is the photography industry changing in the digital era?
I think for the industry it's really hard. Budgets get smaller because a lot of clients don't see the work we put in, or because they have access to good cameras which you can use without any skills. It makes them think it's easy and not worth spending money. They want more for less. And with all the pictures you see everyday I feel that people lost the ability to see true quality. I feel that's the reason why there's a big analog movement at the moment.
For creatives this is amazing in a way: they have access to inspiration for free. You can also get to know people you've never heard of before through social media. But on the other hand, it's also a bit frustrating. You always compare yourself to others.

Have you heard of Blockchain and if so, what are your views on it?
No, never heard of it.
You can find Noémi Ottilia Szabo's work on Instagram and at mimigraphie.com.