Lydz a.k.a @sitwithlydz is a fashion portrait photographer based in Las Vegas.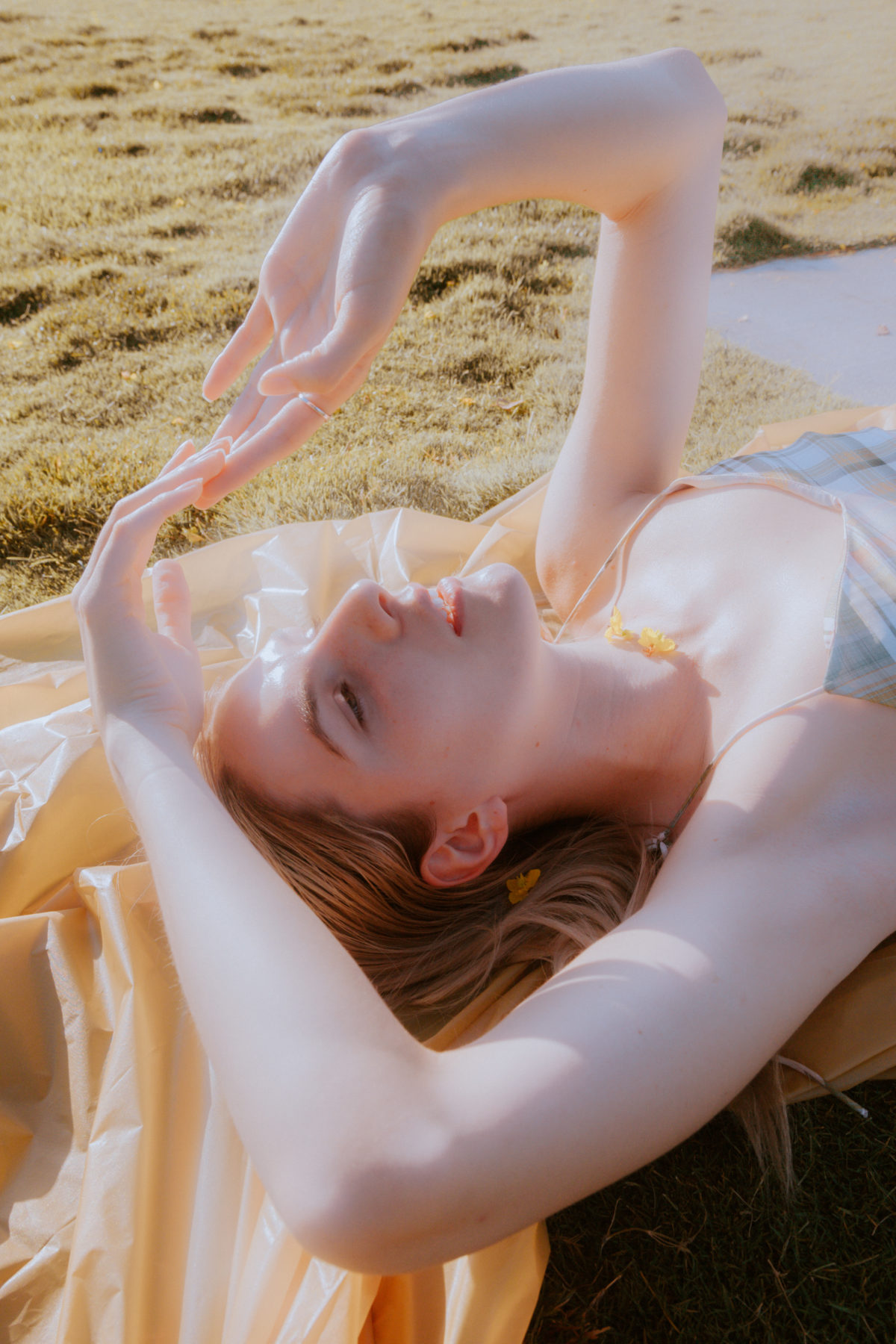 Lydz graduated this summer with a BS in Interior Architecture, and her architectural background has a huge influence on her photographic style. When she was fifteen, her parents agreed to buy her a DSLR if she achieved good grades. She did, and carried it everywhere they traveled, shooting all the way. Back then Lydz was unaware of the many forms of photography – street, landscape, portrait, fashion – but when she looks back at her very first series of photos, she sees a lot of high fashion and bold perspective portraits through street photography. The high fashion shots originated in her walks around London. That was when she realized that she wanted to keep shooting. Today, Lydz can't imagine her life without photography.
Five Questions to Lydz
How would you describe your photography to someone who has never seen it?
Well, this is an interesting progression for me. I think of my work and aesthetic as femininity meets masculinity. I relate architectural shapes and forms to human silhouettes. I play with lighting as my all-time favorite prop. I ooze out emotions from the people I shoot with. All of the above happens simultaneously in my head while I shoot. Ironically, the post-production often takes over and tells a different story at the end, so I've been getting a lot of words from others like ​Dreamy, Nostalgia, Old meets New, etc. I would call it elegant funk.
What makes a great photograph?
When it makes someone feel a particular emotion. When it makes other photographers forget about all the composition techniques and rules of photography.
What's your main source of inspiration when you're behind the camera?
The object, the clothing, the surrounding colors, the lighting & background textures.
How is the photography industry changing in the digital era?
Well, we all know film is back now, in fact, it has become a trendy thing to be part of. For photographers like me who had made plans and saved up a sum to invest in a decent DSLR years ago, I can only stick to what I have and make the most out of it, than let myself dive into analog photography and eventually get sucked in by wanting more because I know I will fall in love with film, hard. However, if you think about it, it does cost way more to shoot film than digital at the end of the day so I don't mind staying digital if this is what I can afford. Doing so, I can always have the freedom to experiment with different styles and aesthetics through the editing process and allow myself to grow from one aesthetic to another over time.
Have you heard of Blockchain and if so, what are your views on it?
Yes. I personally find it very useful as to not having to deal with a middle party. However, a huge amount of trust is required to keep this going. I believe people in the US are more adaptable to new technology like this as compared to my home country – Malaysia. People there aren't that savvy with money transferring apps yet I heard and it is definitely taking them a little more time to get used to it. From my standpoint, as long as people take advantage of technology positively as a way to improve quality of life, it is always a good progress. Let there be growth than corruption.